Empowering You to Be Present
Receiving the news of a cancer diagnosis as a young adult is devastating and comes with a unique set of challenges. Peer support is vital, and yet with busy lives and schedules is often difficult to sustain. Why? Young adults often lack the experience needed to support someone with cancer. By understanding what is ahead and how a loved one wants to be supported, the social network can organize authentic support and improve their friend's quality of life during treatment and beyond. The Supporter Roadmap was developed by cancer supporters and survivors that understand the challenges want to help patients and supporters get off to the best start possible. Preview the Roadmap above and click the download button to save your own digital copy for future reference. If you prefer to order free print copies for you and your team of supporters, click the link below.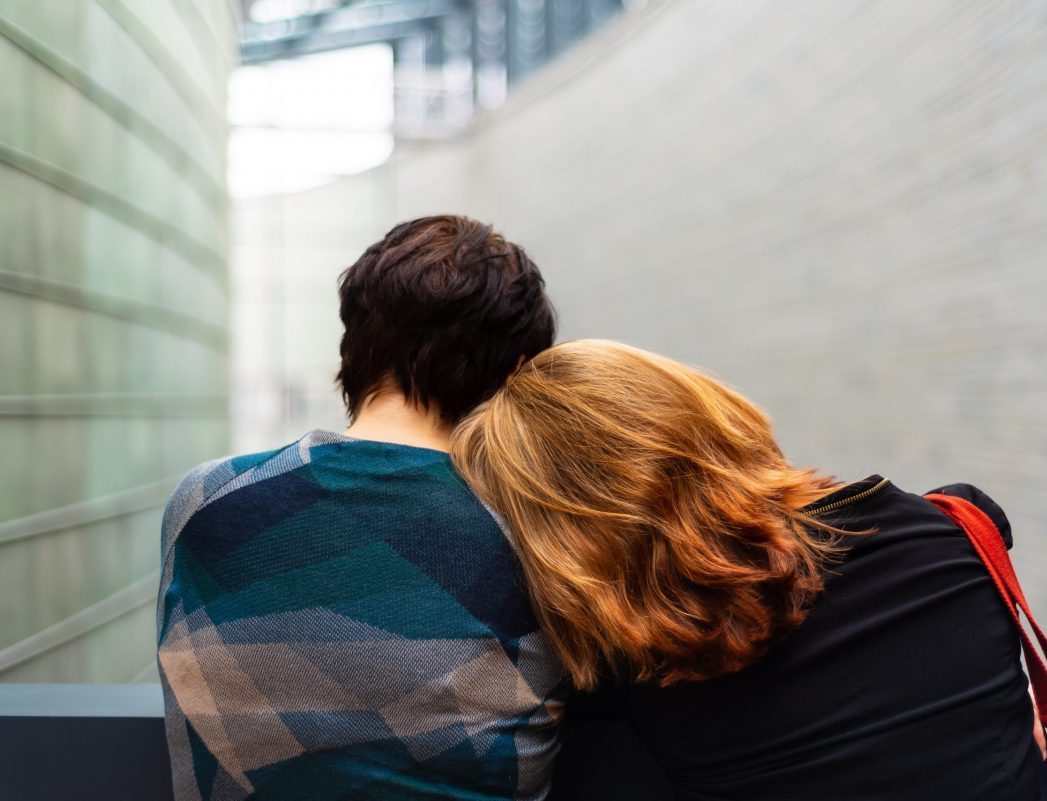 Understanding What's Ahead
My friend has cancer. What's next?
You just received the news that your friend has cancer. If you are like most young adults, you may not have the experience to know how your friend will be impacted or how you can be a good supporter. Check out the links below for tips on how to approach the news with courage and compassion.
b-present Blog Post: How can I support a young adult with cancer?
Listen and Learn with our b-present Support Squad Webinar Series
b-present Support Short: Emotions After A Cancer Diagnosis – What Your Friend Might Be Going Through
b-present Support Short: What Is Survivor's Guilt?
A Guide For Young People Facing Cancer | FWAYA – Fort Worth AYA Oncology Coalition
Where can I learn more about the different cancers and how it impacts young adults?
Facts are the best way to conquer fear of the unknown. The links below are great authoritative resources that will help you learn about the various types of cancer and how a cancer diagnosis specifically impacts young adults (age 18-39).
American Society of Clinical Oncology
Adolescent And Young Adult Oncology | What is AYA? (fwaya.org)
Where can I find personal stories and tips from the young adult cancer community?
Every experience is different, but there are definitely themes to the young adult cancer experience. Personal stories from cancer survivors can help you understand the challenges, what is needed, and what positively or negatively impacted their quality of life. Information is power, and can help you be a better supporter for your friend. Below are some great sites to learn from other young adults who have been there.
Elephants & Tea Patient Stories
Teen Cancer America Community Stories
If you are up for a full-length film, Cancer Rebellion is a moving and entertaining documentary worth your time. Directed by cancer survivor Hernan Barangan, it shines a light on the hidden lives of adolescents and young adults diagnosed with cancer across America. We recommend scheduling a watch party with other supporters. You will find it to be a really powerful group viewing experience. In addition, Life by Ella is a heartwarming entertainingly accurate elevision series that depicts life after a cancer diagnosis and the challenges the survivor, family, and friends face as everyone figures out their place in the new normal.
Setting up the Support Network
Learn how your friend wants to be supported
Now that you have a better understanding of how cancer impacts young adults, the next step to creating a shared understanding is asking how your friend wants to be supported. The feedback you receive will help you know how to structure the support network, the tools you choose to set up the network, and how you and the other friends can work together to provide consistent support. A few questions to consider:
How does your friend want to be supported? Is your friend private or an open book?
Who does your friend want as supporters?
Where are the information sharing boundaries? What is your friend willing to share and what is to be kept private?
How does your friend want to communicate with each supporter or friend group (could be different depending on the relationship)?
What kind of support can you provide that is authentic to your relationship? (e.g. are you a problem solver, fact gatherer, comic relief, active listener, social organizer, a doer, tech expert, etc).
b-present Support Short: How To Be Intentional With Your Support 
How does your friend like to communicate and what connectivity is available?
Communication is key to staying connected. Every person has different preferences for how they stay in touch, and what method they use. In addition to understanding how your friend wants to communicate, you also need to make sure they have access when they need it. COVID-19 has been a great forcing function for getting hospitals to loosen restrictions on WIFI and connectivity, but this is not universal. Some hospitals are still limited, some geographic areas have poor to no internet coverage. Some questions to consider to ensure your friend has connectivity when and where they need it:
What is your friend's preferred method of communication (face-to-face, phone, email, text, social media, other)
Does your friend have social media accounts?
Depending on where they are located for treatment, is the technology and connectivity available to support communication? If not, what are the limits and how can you help your friend get what they need to stay connected?
Does your friend have a mobile phone, mobile device or laptop to stay connected? If not, is that something that you and your friends can help solve?
Do all supporters have access to a mobile device or computer to stay connected? If not, is that something that you and your friends can help address?
b-present Blog Post: Perfecting Communication After A Cancer Diagnosis
What should I consider when selecting a support network connection tool?
Finding a tool that best meets your friends needs, the support desired, the support network size and connectivity will help define the tool that best meets the needs of your friend's support group. A few questions to consider:
How does your friend want to communicate? Do they like to blog, video blog, or do they prefer short quick messages?
Does your friend want to be in control of visits, activities, and schedules? Do they want to just use existing tools or have it be part of a closed group info sharing tool?
Does your friend want a private invite-only method of setting up the support network and connecting?
Does your friend want to have a tool to request needed items?
Does the tool need to connect to other hospital systems and scheduling?
What type of device will your friend be using to communicate?
Based on the answers to the above questions, there are a number of tools to choose from. Some software tools are apps only for mobile devices, others are mobile-friendly web apps accessible with just an internet connection. Most will require connectivity/access to the internet. Some apps are more data-intense, others require very little data transfer. A good question to ask is what data plan your friend on their mobile device. Check out our blog post on selecting an app below:
b-present Blog Post: Tips to help choose a connection & support app after cancer
What are some tools that are out there to help coordinate support?
Answers to the above questions will narrow down the choices for which tool makes the most sense. Below are links to a few tools used within the cancer community.  Most tools are free to use, but some may have advertising or a small fee. Some tools are time-tested products and others are new and available in beta version for you to use and provide feedback.
What to say and how to act
Where to find virtual activities
What are some virtual activities I can do with my friend?
The isolation young adults experience is amplified with the impact of social distancing and increased risk during a pandemic. There are a lot of great tools and online activities out there to stay connected and have fun. In addition, many organizations have gone virtual and have created new experiences as well. If you are looking for ideas to keep it fresh and stay connected, the link below is a great start.
How to Stay Connected to Friends from Afar
What are some virtual activities my friend and I can do with others going through similar experiences?
If you are looking for companionship and support that extends beyond your immediate social network, you are in luck. Many of the AYA Cancer organizations recognize the need for this kind of support and have some great options to consider. Below are some links that will connect you to others going through similar experiences in a fun and relaxed environment. These online support groups can also give you the outlet you need to work through any questions or issues you are experiencing.
Virtual Programs through Cactus Cancer Society
Finding Support to Stay Consistent
Finding the support you need when you need it
As you continue to support your friend during treatment and beyond, you may have questions that come up along the way. The links below can connect you to the answers you need to work through challenges and stay committed to your friend.
Virtual Support Groups listed on Elephants & Tea website
Support Groups | YASU (yasurvivors.org)
Young Adults With Cancer Support Group
Blogs and storytelling to process and connect
In addition to online support groups, sometimes it helps just to read about other experiences. Or, you may like journaling and find it helpful to write your own blog entries to help process what you are going through. Sometimes by telling your story you can connect with someone else in the world that can give you the support you need).
Beyond Treatment Camps and Retreats